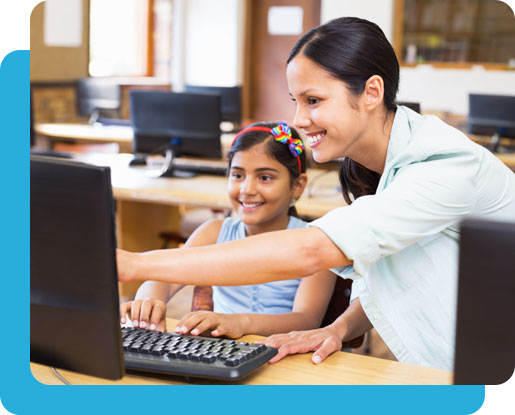 Eduvate trains teachers to teach effectively with a focus on leveraging interactive aids to improve students' performance and concept clarity.
Teachers are provided with a detailed overview of how to teach a particular chapter and what resources/teaching aid to be used.
Subject / Chapter / Period-wise detailed Lesson Plans are provided to the teachers, transforming teaching techniques for better understanding.
Teachers' training throughout the year to effectively utilise the available support, aids and resources in order to achieve the teaching Objectives.

Online Quiz
Tool with in-depth assessment of the attainment of educational objectives.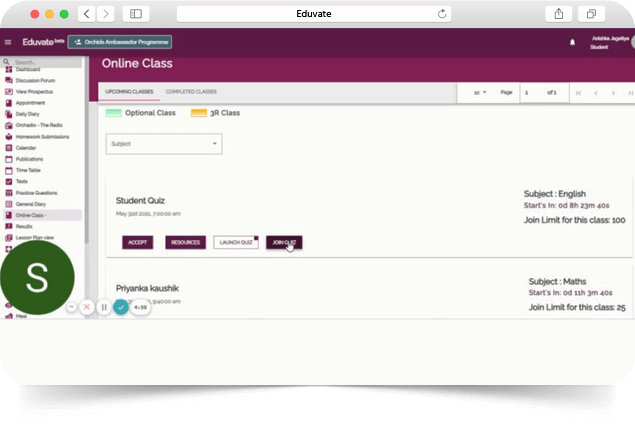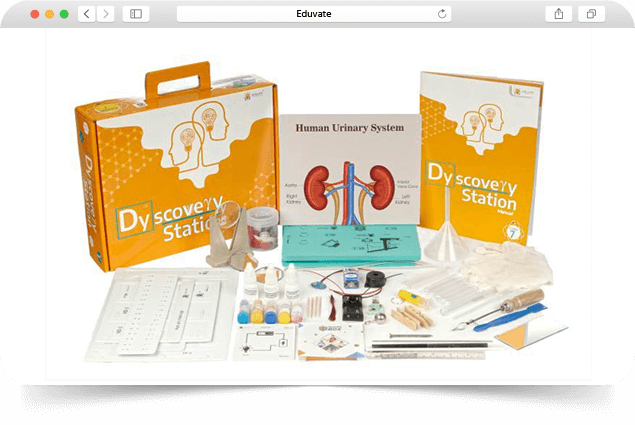 Student Resources
Provide a 3 - dimensional learning experience through learning by doing.

Attendance Tracking
Simplified collection and analysis of attendance data.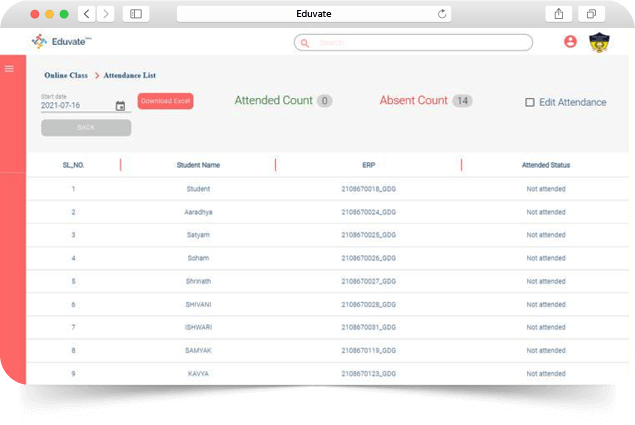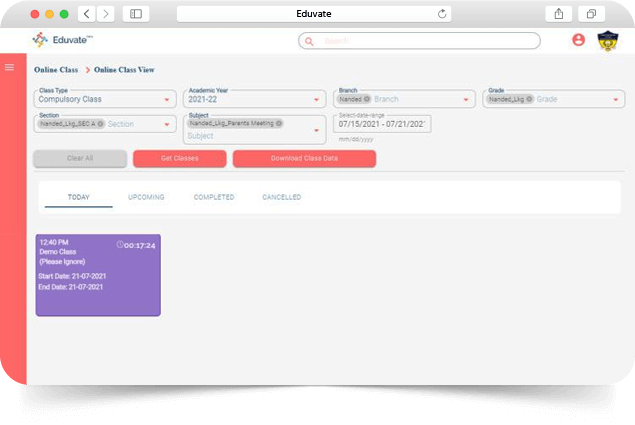 Class Audits
Tracking of Lesson completion through ERP and a support for Curriculum Implementation Quality.

Online Class
Provide the platform for direct online class scheduling through the ERP itself.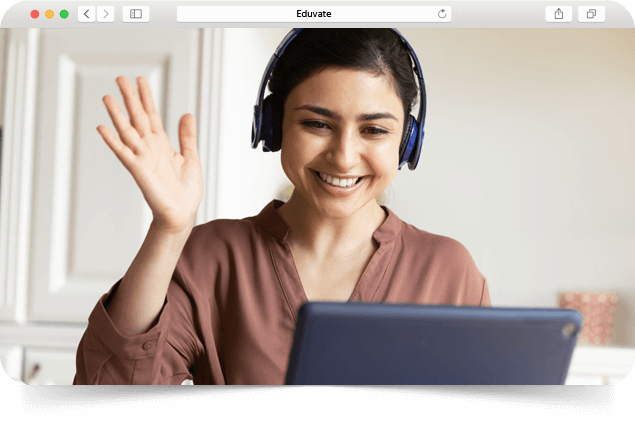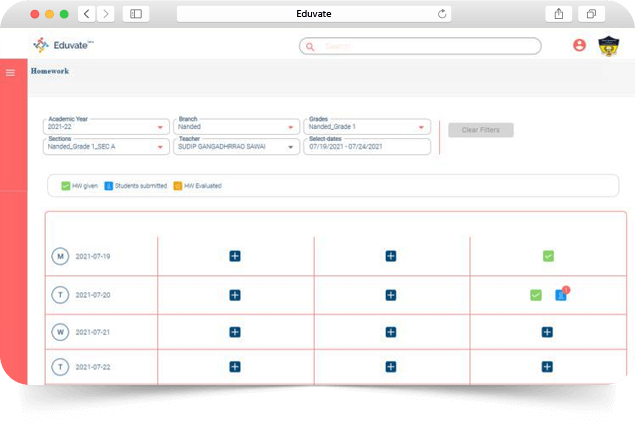 Homework Management
Facility for assigning home and class tasks to learners and evaluating the same.
All in One Assessment Tool to Track All Parameters
We organize, create and manage the learning environment.
Frequently Asked Questions
Find responses to your questions.