 Let's Eduvate, one of the arms of K12 techno services, is a team of experienced leaders, educators, content creators, L&D professionals, technology experts, researchers, and analysts.
Our mission is to transform the way teachers teach, students learn and schools operate. We work with schools to help them improve students' learning patterns and offer customized solutions to schools in the digital age. We have a world-class team with extensive experience in education and technology. We help you understand how kids learn and how to teach them by effectively using various technological advancements and pedagogies.




Qualified & Trained Teachers
Customised & cost-effective resources to help schools become more consistent and efficient. An excellent comprehensive system to engage students constructively by making the teaching-learning process highly interactive and enjoyable for them.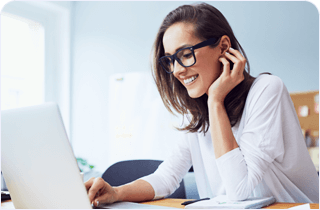 Our ERP system facilitates the conduct of academic and administrative functions. With one click of a button, complete school data can be obtained to granular details.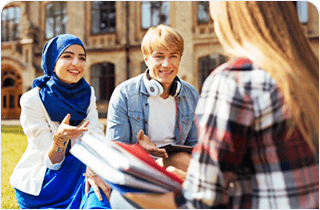 By cutting across subject matter lines and with the help of different assets, we impart interactive learning to schools to engage students effectively.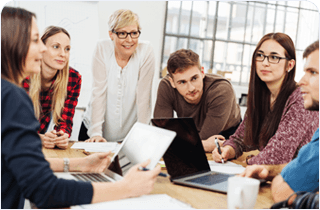 Teachers' Professional Development
We train your teachers for effective teaching and enabling them to leverage the interactive aids in order to improve students' performance through concept clarity.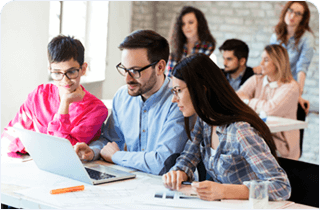 For ongoing learning assessment, a concept-based Quiz is provided with key topics. Additionally, comprehensive question banks are available for schools to design customised question papers based on difficulty level.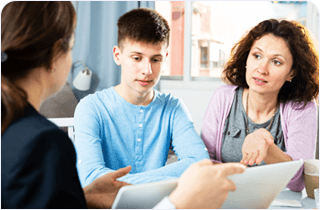 Personalised app for parents to access School updates, circulars, activities' photographs etc. is available.
Empower your Educators, Students and Parents!
Let's Eduvate is a one-stop solution providing a research-based comprehensive curriculum, training for teachers, learning measurement plan, regular updates for parents and support to increase student strength
Eduvate is the absolute best branding in education I have ever experienced. In this pandemic, where pre primary education was seen as an option from parents perception.
Eduvate Numeracy and literacy kit has brought a big change. It not only improve our admission strength but our teachers were satisfied too. It's also helping parents to teach their children.
Bhal Gurukul School, Maharashtra
We are delighted to be a part of the Eduvate curriculum. The curriculum encourages independent as well as team learning experiences, allowing the children to develop skills.
Eduvate provides high-quality, faith-based education, successfully preparing students for their future education, growth, and development.
Vardhaman Public School – Sira Karnataka
We are delighted to have associated with Eduvate. It has been a great affordable resource to help our school become more consistent with lesson planning and curriculum mapping. It is encouraging our teachers to think deeply about what, why, and how they teach. It allows us to perform constant learning reviews to ensure we are meeting the needs of our students.
Sri Basavaraj English Medium School, Karnataka
I am glad to see that all my students are using Science and Maths kits to perform different activities during this challenging situation of a pandemic caused due to covid-19.
It has been proved an excellent tool to engage my school students constructively, making the teaching-learning process more interactive and enjoyable.
Strawberry English Medium School, Sangamner