Transforming Indian schools with world-class education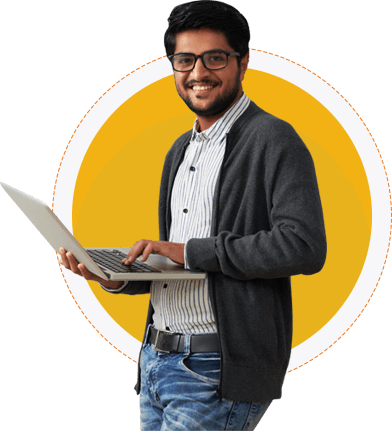 How to streamline parent-teacher communication?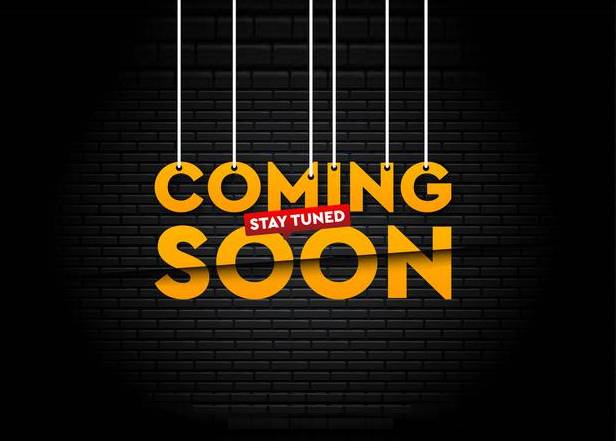 Education is the most crucial part of a person's life. And in this beautiful phase, parent-teacher communication has a more significant role. Studies point out that impeccable communication between parent and teacher positively benefits the students' education. It will help relieve their stress level and achieve better grades in the class. In addition to this, they will feel more confident and enthusiastic if their parents are friendly with their teachers.
But what are the key steps to improve parent-teacher communication? Well! Today, in this blog, we will show you how to bring parents and teachers closer.
How to streamline communication between a parent and teacher?
What a child learns at a young age has a significant impact on his future. As a result, parents and teachers should join their hands to make it easier for children to move ahead. So, here's a quick read on keeping a healthy relationship between parents and teachers and how it can benefit their kid's education.
Developing a healthy bonding between parents and teachers
Students get more tremendous advantages when there is proper communication between their parents and teacher. It becomes possible only when they trust each other. The most effective way to create this trust or bonding is interaction. A regular update from teachers to parents about students' performance will make a positive image in parents' minds. It is also crucial for teachers to hear the parent's feedback regarding where their kid needs improvement and act accordingly.
Choosing different ways to communicate
Good teachers always find ways to communicate with the parents. There are numerous online platforms they can avail to interact remotely with parents. Some of the conventional methods that can help them to communicate with parents are Phone calls, emails, video conferences, etc. Teachers can also contact parents via WhatsApp or text messages to inform important school announcements. Choosing the most efficient and reliable way to interact is better, convenient for teachers and parents.
Collecting feedback from parents after PTM
Two-way communication between a parent and teacher is better than one-way communication. When parents discuss their child's improvements and the teacher considers the feedback, the bonding becomes more engaging and transparent. There are many situations where parents worry or are concerned about their child's education. Sometimes parents even have valuable suggestions that make the learning process easier. The teachers should understand the parents after listening to them carefully. Once the teacher gets finished listening to the parents, the next step is to act accordingly. Teachers should find a reasonable solution to all the parents' queries. Doing this makes the parents happier and makes the relationship between parents and teachers strong.
The teachers most often have smooth communication between their students. Similarly, a parent and teacher also have a smooth and precise interaction. There shouldn't be any confusion regarding understanding what the other says. If a parent is unfamiliar with English, the teacher can use a translator or explain in their native language. Anyhow, teachers must inform the parents of any concerns regarding the child as soon as possible.
How can teachers make effective communication with parents?
It's no secret that regular parent-teacher communication about a student's progress fosters a positive relationship.
Work with the school to choose the best communication platform.
After the school's authorities, the teacher contacts parents and kids regularly. As a result, they will undoubtedly play a crucial role in assisting the school in identifying a school communication platform that best meets everyone's needs. There are numerous platforms from which to pick. Teachers can look through various creative parent-teacher communication applications to see which ones best suit their needs. Still, before making a decision, make sure it has enough flexibility, good privacy protections, and all of the latest features.
Regularly announce reports, activities, and essential updates.
Always keep in mind that the key to success is consistency. Teachers should keep all key announcements to parents up to date regularly. If parents can contact teachers regularly, they will feel more confident and trustworthy. Teachers should not hesitate to contact parents if they have any concerns about their pupils. To stay connected with parents, they can announce extracurricular events, reports, and more.
Parents can also give their thoughts and comments to help create a more conducive learning environment. Teachers should pay attention to student and parent comments and resolve issues. They can come up with new solutions to the problems. And can also hear from students and parents to develop new techniques and ideas. Sometimes parents have better ideas for improving learning.
Parents should participate in their children's educational activities and work cooperatively with their kid's teachers. If parents can assist their children by interacting with teachers, students will feel more involved and motivated.
What parents may do to foster positive relationships with teachers
Circulars and announcements should be read and responded to.
Parents can also do a lot from home to help their children have a great future. The most critical thing is reading and responding to the school's circulars and announcements. Teachers and parents will surely deepen their relationship due to their responses to these updates. If parents begin to respond, teachers will be pleased and encouraged. Parents are also encouraged to provide valuable ideas and comments. As a result, parental participation strengthens the bond between kids and teachers and enhances their self-confidence.
Recognize the value of dialogue and respect teachers.
The parents should understand the necessity of effective interaction. Teachers are attempting to engage with parents mainly for the sake of their student's well-being and academic achievement. Parents should actively participate in their children's education and thank instructors for organizing them. If their child receives good grades, the parents should also thank the teachers. These simple efforts by parents will strengthen the bond between them and their children's teachers, ensuring a bright future for their children.
One of the vital stages in shaping the next generation is parent-teacher communication. Parent and teacher bonding has only beneficial effects on children's education. When a teacher feels isolated or a parent feels out of the loop, communication breaks down, negatively impacting the children. Parents and teachers can play a unique role in a student's success. As a result, proper interaction will bring out the student's strengths and limitations. What are your expectations about parent-teacher communication, and what suggestions do you have about it? Please let us know in the comments section. Post